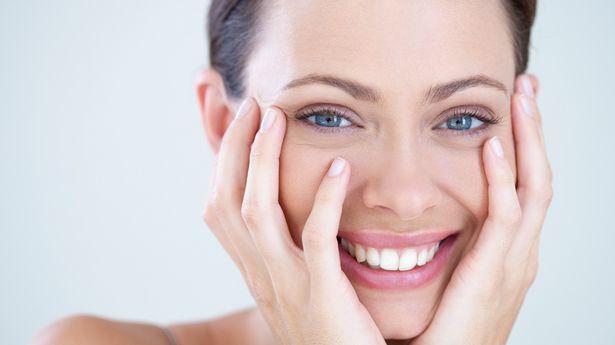 Serums and vitamin c treatments offer a range of benefits like diminishing hyperpigmentation, balancing the skin tone, and preventing signs of aging. Vitamin c products are offered as serums by several manufacturers to help people like you enjoy the skin health benefits mentioned above. Serums are thin compared to creams or lotions.
Prevents harmful effects of sunlight
The antioxidant – vitamin c helps to minimize the damage caused by free radicals on your skin. Therefore, it saves your skin from inflammation. According to recent studies, the benefits of vitamin c serum for your skin are the prevention of premature cell death. It also lowers inflammatory compounds in your skin by reducing the production of cytokines. It also prevents damage to your skin because of exposure to UV (Ultraviolet) light. You need to apply vitamin c and sunscreen to enjoy the health benefits of vitamin c for your skin.
Promotes growth of collagen
Vitamin C will not be able to permanently reverse the wrinkle appearance on your skin. Vitamin c serums play a vital role in reducing premature aging. It prevents the formation of wrinkles caused by exposure to sunlight. It promotes collagen secretion. The protein collagen improves the elasticity and structure of your skin. According to a recent study, the application of 5% of vitamin solution over 6 months helped to improve the thickness of the skin. Therefore, thicker and collagen-rich skin minimizes the appearance of wrinkles. Therefore, serum c acts as a collagen booster besides diminishing wrinkles.
Treats hyperpigmentation
Darkness on your skin is caused due to hormonal changes or exposure to sunlight. Vitamin c serum is used for the treatment of hyperpigmentation. It is highly useful to eliminate darkness on the skin. Melanin is responsible for darker areas on your skin. Vitamin c reduces the production of melanin to help you reduce darker areas on your skin.
Working of vitamin c serums
Factors like light, air, and heat break down vitamin C. Therefore, some preparations do comprise the natural form of vitamin c – ascorbic acid. Your skin absorbs ascorbic acid. However, it may not work well when blended with certain solutions. To overcome these obstacles, vitamin c is packaged into serums.
Serums help to deliver higher concentrations of vitamin C for quick absorption by your skin. They are either oil or water-based products so that your skin absorbs vitamin c faster. The manufacturers also combine other antioxidants to enhance the effectiveness of serum. For instance, vitamin c is blended with Ferulic acid and vitamin E. Such a combinational serum helps to reverse and reduce signs of aging.
How to apply serums for maximum benefits?
A higher concentration of serums is acidic. You need to apply on alternative days initially, and once adjusted you can apply on daily basis. If you are already on retinol in your skincare routine, it is suggested to shift it to the evening and apply vitamin c serum in the morning to prevent skin irritation. This way, you can increase the effectiveness of vitamin C for sunlight protection. You can purchase vitamin C serums from an online store.