The coronavirus hit us hard and has changed our way of living. Wearing a mask today has become the new normal, and it is all for good. This deadly virus has claimed many lives while others are still fighting for their lives in hospital. In the quest of trying to prevent one from contracting the deadly virus, medical practitioners have advised us to wear masks. However, there has been a lot of controversy on the same as some people argue that wearing a mask does not help. Recent studies, however, show that wearing a mask is vital as it helps to prevent the spread of the virus. Also, note that you have to be very careful about the type of mask you purchase. Given that it has become a booming business today, there are many counterfeits in the market. Therefore, It is best to buy masks that are up to standard; a good example being the Omedi mask, a labeled Korean mask that has been proven to be very effective in preventing the wearer from spreading the virus or contracting the virus from others.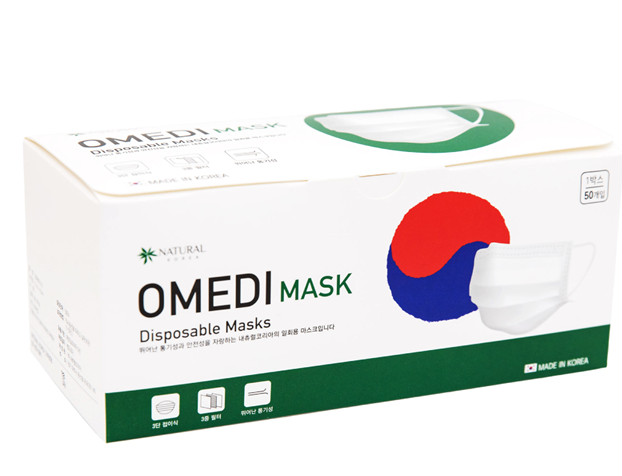 That said, here is a brief on how the virus spreads; when an infected person coughs, hundreds of tiny droplets (about 3000) are released into the air. The heavier droplets fall to the surfaces while the lighter ones remain suspended in the air for quite some time. Note that it is quite impossible to see the tiny droplets with the naked eye. These droplets linger in the air for about 3 or more hours, depending on the area's air condition. It is when one gets into contact with the infected droplets that they contact the virus.
Why wear a mask?
About 40% of people with the covid-19 virus are asymptomatic. This means that if they do not take the necessary measures, they may transmit the virus to others without knowing. The virus has an incubation period of about 7-14 days before some of the symptoms start showing; hence wearing a mask can prevent an asymptomatic person from transmitting the virus. On the other hand, if one is infected, then having the face mask on at all times will prevent them from transmitting the virus.
It is therefore imperative for everyone to wear a mask in order to flatten the curve. While it may be quite uncomfortable having the mask all day, it is better to adapt to that than having to deal with the virus itself. However, note that wearing the mask is only part of the equation for preventing the spread of the virus. You also need to practice social distancing, wash your hands regularly, sanitize, and avoid touching your eyes, mouth, and nose. Also, if you have no business outside, stay indoors, as this will put you at a lower risk of contracting covid19.
Take Away
Wearing a mask in this pandemic era cannot be stressed enough. And remember,purchase the right mask; check out masks in the Omedi product selection.